Let's Connect Business Park has been committed to delivering outstanding managed office spaces for modern businesses and individuals since 2016. Through the years our team has assisted numerous clients in achieving their objectives.
We aim to provide workspace solutions for all businesses regardless of their size and nature to help them to grow and succeed. We are committed to creating a premise that offers the right infrastructure and facilities to enterprises to help them thrive.
Today we have excelled in client satisfaction and have a fair industry experience. We take pride in creating a workspace that fosters the growth and success of businesses while we keep innovating and getting better. We are also conveniently located next to the Noida-Greater Noida Expressway for easy accessibility from all areas of the city.

All business solutions in one place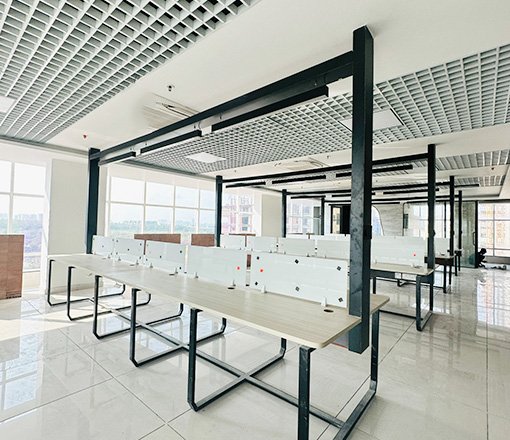 Get flexible and fully-equipped office spaces for rent with the latest infrastructure and facilities. Whether you need a big office or a small space, we have a solution that will meet your needs. Besides the regular office solutions, we also offer a coworking space that fosters collaboration and creativity. Our exceptional services and hospitality make Let's Connect Business Park the perfect place to work, play, and grow your business.
We are constantly coming up with new and innovative ways to improve our services and facilities. With every passing year, we are more dedicated to growing, expanding and providing exceptional service and support to all our clients. Whether you're renting an office space or using our coworking facilities, we are here to help you achieve your goals at each step.